Actress Rose McGowan Turns Herself In On Felony Drug-Possession Arrest Warrant
---
Actress Rose McGowan was arrested on Tuesday for felony possession of controlled substance. The 44-year-old Charmed star turned herself into the Loudoun County Police in Virginia originating from a January incident. Rose, who is one of Harvey Weinstein's alleged victims, was released on $5,000 bond.
Earlier this year, the Metropolitan Washington Airports Authority Police Department issued a warrant after personal belongings left behind on a United flight arriving at Washington Dulles International Airport tested positive for narcotics. Investigators believed the belongings were Rose's.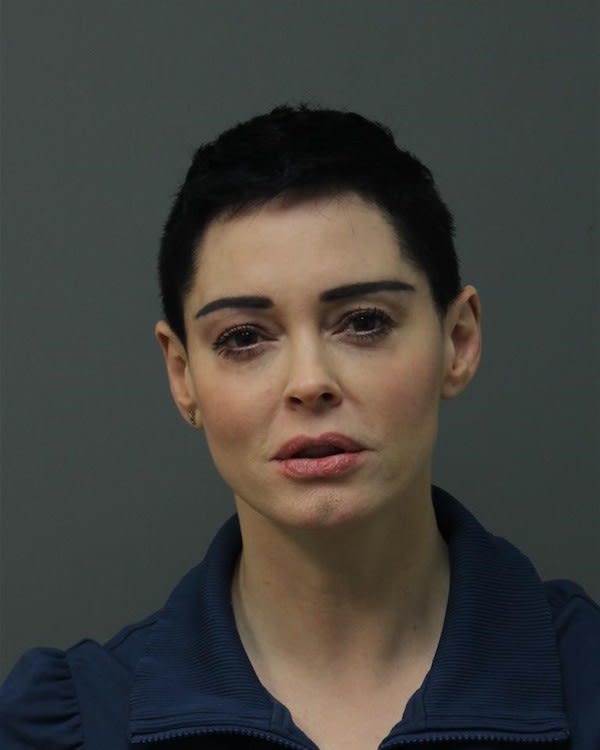 Actress Rose McGowan Turns Herself In On Felony Drug-Possession Arrest Warrant
Source: complex
Last month, Rose, who has been the loudest voices of Hollywood in the wake of sexual harassment scandals, alluded the warrant was a conspiracy.
She tweeted;
Are they trying to silence me? There is a warrant out for my arrest in Virginia. What a load of HORSES**T.
It's not clear when exactly the Rose was made aware of the warrant.
A settlement was reached between Harvey and Rose two decades ago for $100,000 stemming from a 1997 incident at the Sundance Film Festival. She has since claimed that Harvey raped her, while he has denied any accusations of non-consensual sex.
The actress also alleged to the New York Times that in September, someone close to the Oscar-winning producer Harvey offered her $1 million in hush money in exchange for signing a nondisclosure agreement, but she declined.
McGowan has not commented on today's arrest but only posted a photo of herself standing strong with the #RoseArmy logo on Twitter. Check it out.
November 14, 2017
Rose has said of the hashtag;
It's about the flower, because we have thorns and thorns carry justice,